The services for quality banqueting and catering companies: THE ADRIANO CHIOMENTO LINE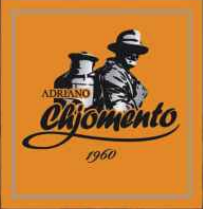 The Ca.Form group propose our high quality cheeses and cold cuts, guaranteeing with the signature of the founder Adriano Chiomento the uniqueness and the extraordinariness of the products to the catering and banqueting companies which intend to bring on the tables of their customers. The most prestigious Italian, French, English, Spanish and world cheeses, the proposal of the best Jamon Iberico Bellota of Patanegra in Spain, but also caviar and other specialties are just some of the products that are proposed to those companies that intend to create platters of cold cuts and cheeses and special dishes at weddings, anniversaries, corporate events, refreshments and receptions. These products are aged and refined in the personal cellar of Adriano Chiomento.
Download: Catalogo di Adriano Chiomento - Adriano Chiomento Catalog - Adriano Chiomento Katalog

THE CELLAR
The whole Mediterranean basin has a long tradition in the practice of aging hams and cheeses, since the times of the ancient Romans. The explanation is in the easy access to the supply of salt, an excellent ingredient for the preservation of food since ancient time, combined with the Mediterranean climate, an ideal combination of salty air and fresh wind, which wedge in the mountains, bringing to the sea breeze.

The refining of cheese is one of the most important aging process, so during the time spent in the cellar, the cheeses are turned regularly, inseminated with mold or washed. The more the cheeses are refined, the more their characters differ.